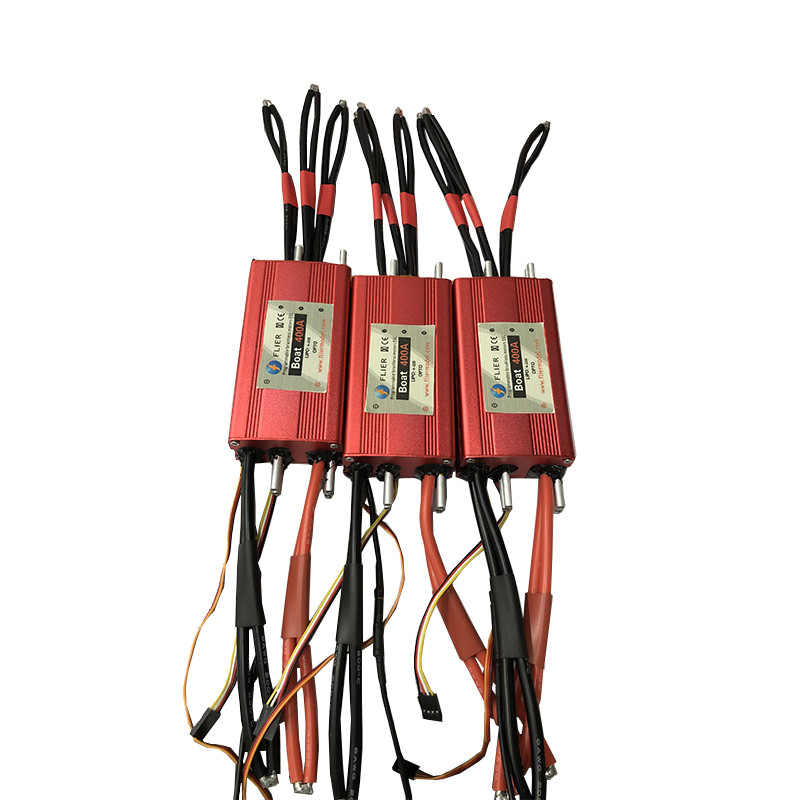 Fuleo 22S 400A full waterproof marine brushless electrical regulation ESC is a high-power brushless electrical regulation ESC. It is designed with four parallel water-cooled pipes and full Waterproof Marine Electrical regulation.
Main characteristics:
●Firmware can be upgraded.
●Battery voltage from 8V to 90V。
●It can connect the programming box or the computer through the USB cable. It is very convenient to set various parameters of brushless electric adjustment. Electrically adjustable parts can be updated by users.
●Motor cables can be checked and connected to power batteries.
●Simply set function values or connect wires via USB through PC monitor box.
●Li-MH/Li-Po, Ne-Cd/Ne-mH, battery usable.  
●It has the function of forward backward, and the delay time of backward can be adjusted.
● Li-MH/Li-Po from 2.0-3.6V,Ne-Cd/Ne-0.4-1.0V,LiFe from2.2-2.8V。
●It has the function of automatic detection of throttle stroke and a fixed value can be set manually.
●The remote control signal is automatically turned off after losing for 3 seconds.
● Timing settings can be adjusted (0 - 30) to suit the type of motor.